Online Business Manager
Are you searching for position where your opinion and ideas matter?
If so, you'll be right at home at PlacidWay. We are always looking for talented, motivated individuals who would like to help us increase customer satisfaction using the ideas, suggestions and feedbacks from our team members!
PlacidWay is currently looking for an Online Business Manager to manage the day-to-day ­business operations, as well as implement strategic direction and prioritize activities for the business.
The ideal candidate is experienced, analytical, intellectual, energetic and a self­-starter. The ideal candidate must have experience in managing day-to-day operations of a remote team, training team members, and building relationships with customers.
The ideal candidate will be the leader and be able to work with minimal supervision; be efficient and proactive in completing tasks; goals driven, able to analyze business and customer needs and have significant experience in growing the key performance metrics company.
We are looking for a self-starter who is very motivated and aggressive, self-disciplined and results driven. Position would require making calls to new opportunities and closing deals.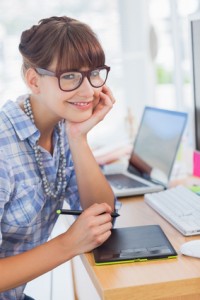 Responsibilities
Operations Management​­ – keep day-­to-­day operations on track. Analyze, streamline and simplify processes.
Project Management -​­ make sure things happen on time, and communicate status. Utilize project management planning experience and software to manage all projects are on time and on budget.
People Management​­ – communicate clearly, supervise others, answer questions and provide guidance.
Metrics Management ​­- report the numbers. Create weekly and monthly metrics tracking system to use to make informed business decisions
Requirements
Able to manage yourself and your time effectively
Make good decisions without tons of guidance
Keep owner informed of status of all projects
Manage time wisely
Detail oriented
High follow through
Great communicator
Experience managing others
Available during US business hours
Business management experience
Experience in health & wellness industry preferred
We are offering: 
Solid initial training
Opportunities to grow and develop yourself
A friendly environment
Long term relationship
Performance bonuses based on the results
The ideal person will start off on a 30 days paid trial project and be evaluated at the end of the trial. Compensation will depend on experience. References will be required.
If interested, please send us your CV to email: assistant@placidway.com
We will be in touch with the best candidates to schedule interviews.
We are looking forward growing with you.